PRO Landscape Home is the Fun Way to Create Landscape and Garden Designs Using a Picture of Your House.
Start with a picture of your house and then add plants and other landscape materials to create a stunning design. When you are finished share it with family, friends and other gardening enthusiasts on Facebook, Twitter and other social media sites. Then, turn your design into reality with the help of a local landscape contractor or garden center (centre).
PRO Landscape HOME is Fast and Easy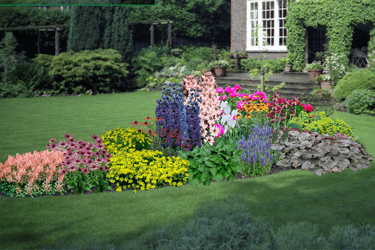 Start With a Picture of Your House
Create a new design and then take a photo or choose an existing photo.
Choose from Thousands of Photos of Landscape Items
Draw in plants, grass, mulch, pavers, furniture, and more to enhance your design.
View Your Stunning Design Concept
Save your designs if you want to work in them more. Add the "before" picture to show a Before/After view.
Share Your Design on Social Media
PRO Landscape Home lets you show off your design inspiration with family, friends and other garden enthusiasts. Add a comment and share on one or more social media sites.
Of course you can also save, print or email your design.
Turn Your Design Ideas into Reality
PRO Landscape Home includes a "Find a Professional" lookup feature that lets you find a nearby landscape professional. Find a landscape contractor if you want someone to give you a bid for your project. If you are a do-it-yourselfer (DIY) a local garden center (centre) can give you advise and help you pick out the landscape materials you need.
Customize Your Image Libraries
ARE YOU A LANDSCAPE
PROFESSIONAL?
QUESTIONS, FEEDBACK
OR SUPPORT?